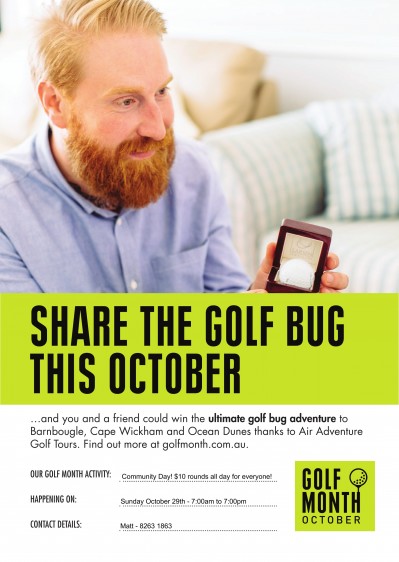 Valley View Par 3 is proud to be a part of Golf Month, an initiative developed by Golf Australia aimed at increasing participation in Golf. As an active participant of Golf Month, Valley View Par 3 will be holding a community day on Sunday the 29th of October. We will be offering $10 rounds for all players, all day (7:00am-7:00pm).
We will also have numerous specials in the pro-shop throughout the day.
For more information you can contact Matt at the Pro-Shop on 08 8263 1863.
More information regarding Golf Month can be found here: http://www.golf.org.au/golfmonth